Spirit of Freedom is a large Giclee print that has garnered extreme interest and popularity with collectors especially those with the wall space to hang this exceptional image. Taken from an original watercolor that once hung in the permanent collection of the P Buckley Moss Museum, the Giclee reproduction process is nearly a perfect recreation of the original. The giclee is a digital process that is produced by a large printer that "spits or sprays" the ink onto the archival paper or canvas recreating both color and texture of the original unlike any other printing process.
Moss' horses are almost always created with flowing lines which is a characteristic of her style and this work is no exception. The flowing main and flaring nostrils indicate the pronounced power of the horse as well as the symbolism of freedom and sensuality. Early in her career during a show, a person asked her why she didn't paint nudes and she pointed to one of her horses and said, "Look at that beautiful horse," to which the gentleman replied, "Touche!"
The soft pastel colors in the background, the indication of landscape in the very minimalist way speak to Pat's artistic training as a professional artist and lends to a visual style like no other. Those who are not aware of this artist often recognize either her horses or her geese even if they don't know who she is!
Spirit of Freedom  |  Issued in 2001 |  Giclee on the finest quality paper
Image Size: 44 x 21-1/4 Inches. Paper Size 46 x 23-1/4 Inches | Edition: 250 and 25 Artist's Proof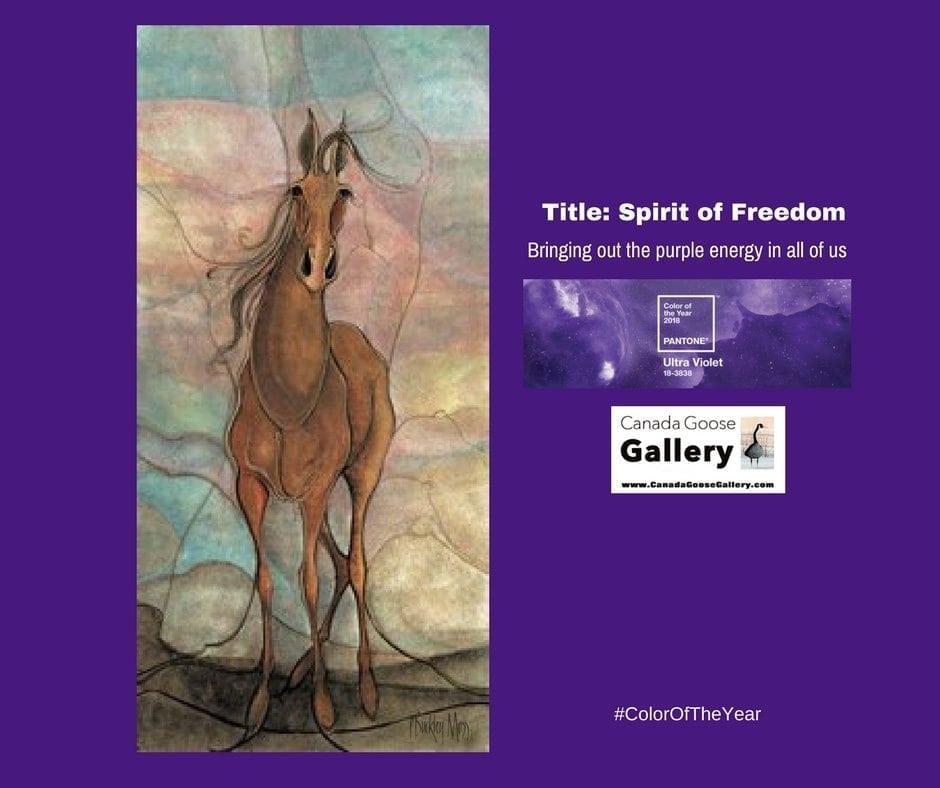 https://canadagoosegallery.com/wp-content/uploads/2017/03/spiritoffreedom_lg.jpg
350
170
Laura DeRamus
https://canadagoosegallery.com/wp-content/uploads/2017/01/logo-300x74.png
Laura DeRamus
2020-03-06 08:39:55
2020-03-06 16:38:51
Spirit of Freedom